In the heart-pounding world of anime, "SK8 The Infinity" has brought skateboarding to the forefront with adrenaline-pumping action, vibrant characters, and an electrifying soundtrack. This series showcases the exhilarating world of underground skateboarding tournaments, pushing the boundaries of what it means to be a skater. So, let's dive into the world of "SK8 The Infinity" and explore what makes it a must-watch for anime and skateboarding enthusiasts alike.
A Unique Blend of Skateboarding and Anime
"SK8 The Infinity" is not your typical sports anime. It takes the high-speed thrill of skateboarding and combines it with breathtaking animation, complex characters, and a dose of youthful rebellion. The story revolves around Reki, a passionate skater who finds himself embroiled in the world of underground "S" races, which are high-stakes downhill skateboard races. Through a series of events, he befriends Langa, a snowboarder with no prior skateboarding experience, and together, they become an unlikely and dynamic duo.
The Dynamic Characters
One of the show's strengths lies in its diverse and memorable characters. Reki, the fiery and experienced skater, contrasts perfectly with Langa, who brings his snowboarding skills into the skateboarding world. Their partnership becomes the central axis of the story as they strive to climb the ranks in the "S" races, with each race introducing new, formidable opponents. From Cherry Blossom's mysterious aura to the enigmatic Adam, the characters in "SK8 The Infinity" add depth and intrigue to the story.
The Thrills of Skateboarding
The animation of the skateboarding scenes in "SK8 The Infinity" is simply jaw-dropping. The series captures the essence of skateboarding by emphasizing the exhilarating speed, gravity-defying tricks, and heart-stopping moments of each race. The races are packed with intense competition, daring moves, and creative skateboards customized by each skater, making them truly unique.
The Soundtrack's Pulse
An anime's soundtrack can make or break the viewing experience, and "SK8 The Infinity" does not disappoint. The music, composed by Ryo Takahashi, sets the tone for the series perfectly. It's a mix of rock, electronic beats, and punk rock, perfectly aligning with the high-energy skateboarding scenes and the youthful rebellion of the characters.
A Journey of Youth and Self-Discovery
While "SK8 The Infinity" primarily focuses on skateboarding, it also delves into the personal journeys of the characters. As Reki and Langa face the challenges of the "S" races, they also confront their own fears and insecurities. The series explores themes of friendship, competition, self-discovery, and the pursuit of passion.
A Glimpse into Underground Skateboarding Culture
In "SK8 The Infinity," the world of underground skateboarding is portrayed as a vibrant, rebellious subculture. The series introduces viewers to various skate parks, hangout spots, and skateboarding lingo. It provides a unique look into a world where skaters from all walks of life come together to push their limits on the board.
Final Thoughts
"SK8 The Infinity" is not just an anime about skateboarding; it's an electrifying journey that combines stunning visuals, a killer soundtrack, and an authentic portrayal of skateboarding culture. Whether you're an avid skater, an anime enthusiast, or simply looking for an adrenaline rush, this series has something for everyone. It's a celebration of youth, friendship, and the unending pursuit of one's passion. So, lace up your virtual skateboarding shoes and dive into the heart-pounding world of "SK8 The Infinity." It's an experience you won't want to miss!
Discover the exhilarating world of "SK8 The Infinity" with our exclusive SK8 The Infinity Merch Store, where you can find a wide range of merchandise featuring your favorite characters and moments from the series. Whether you're a die-hard fan of the anime or simply looking for unique skateboarding-themed items, our store has something for everyone. Skate into the world of "SK8 The Infinity" and bring a piece of this high-speed adventure into your life with our fantastic collection.
Immerse yourself in the electrifying world of "SK8 The Infinity" while also opening the door to a plethora of other captivating anime series that will take you on an incredible journey.
1. Demon Slayer
"Demon Slayer" (Kimetsu no Yaiba) catapults you into a world filled with breathtaking battles, demons, and a heartwarming story of a brother-sister duo fighting against all odds. The breathtaking animation and character development have made this anime a modern classic, guaranteeing an action-packed, emotional ride.
Step into the captivating world of Demon Slayer (Kimetsu no Yaiba) with our Demon Slayer Merchandise Store. Explore a wide range of officially licensed products featuring your favorite characters, breathtaking art, and iconic moments from this beloved anime series. From collectible figures to stylish apparel, you'll find a variety of items to celebrate the Demon Slayer universe.
2. Attack On Titan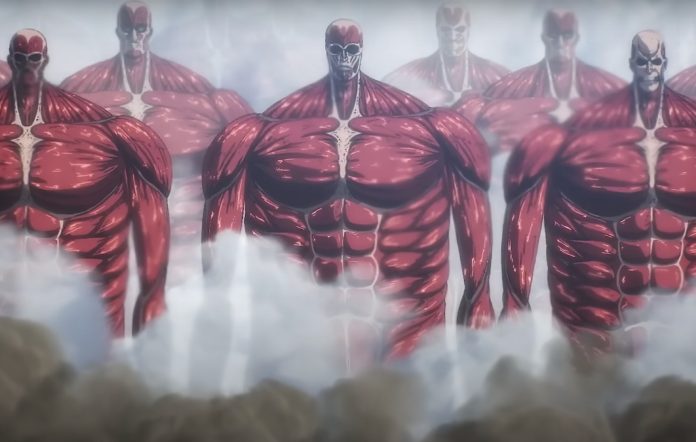 "Attack On Titan" (Shingeki no Kyojin) is a post-apocalyptic tale where humanity must defend itself from towering, enigmatic titans that threaten their existence. With an intricate storyline, intense battles, and deep themes of survival and freedom, this series is known for its jaw-dropping revelations.
The Attack On Titan Shop is your one-stop destination for all things related to the epic and action-packed anime series, Attack On Titan (Shingeki no Kyojin). Immerse yourself in the world of Titans, the Scout Regiment, and the fight for humanity's survival with our wide range of officially licensed merchandise. Whether you're a fan of Eren Yeager, Mikasa Ackerman, or Levi Ackerman, you'll find something to satisfy your Titan-sized appetite for collectibles, apparel, and more.
3. Persona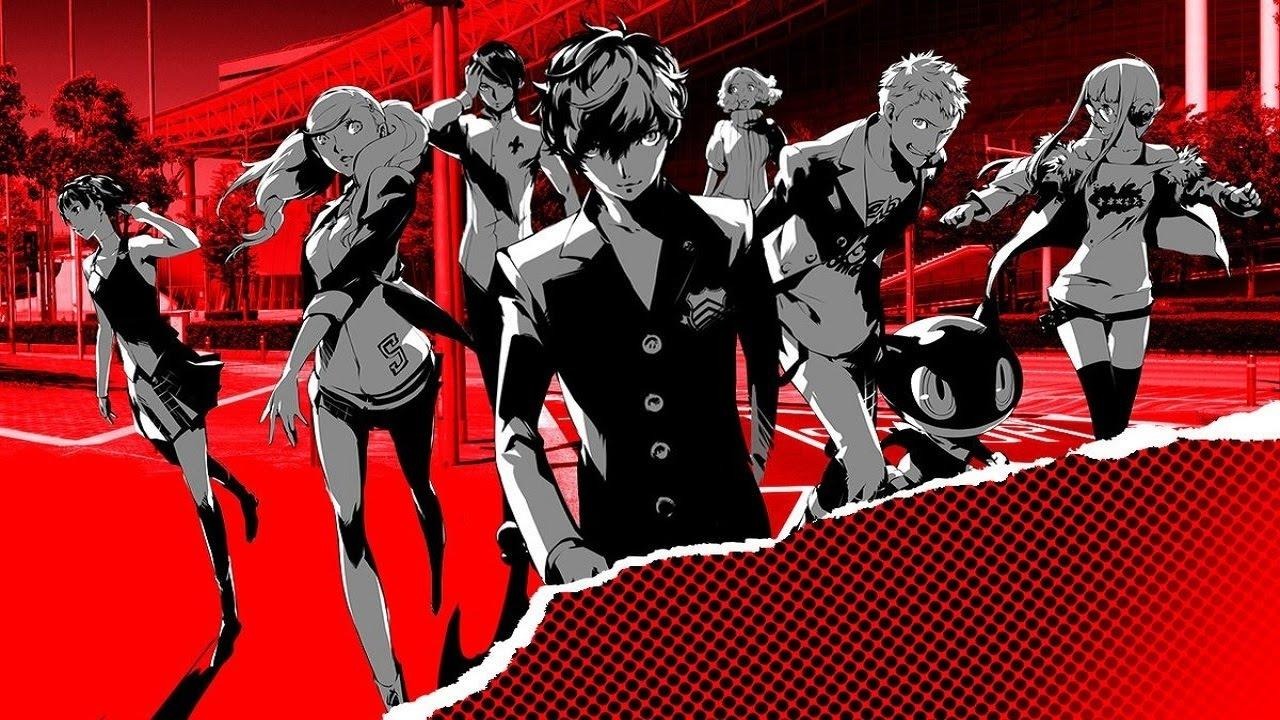 "Persona" invites you to the mystical world of personas, where characters explore their inner selves to unleash their hidden powers. With a unique blend of supernatural phenomena and psychological drama, this anime delves into the complexities of human nature and self-discovery.
The Persona Merchandise Store is where fans of the critically acclaimed Persona series can find a treasure trove of officially licensed merchandise to celebrate their love for this captivating RPG franchise. Dive into a world filled with Personas, Shadows, and unforgettable characters with our extensive collection of products, including apparel, accessories, and collectibles. Explore the realms of Persona, Persona 3, Persona 4, Persona 5, and beyond, all in one place.
4. Jujutsu Kaisen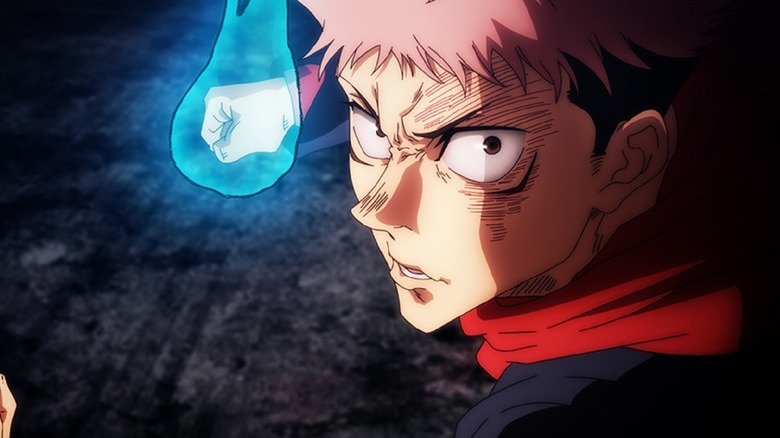 "Jujutsu Kaisen" combines supernatural elements with martial arts to create a spellbinding narrative. It follows a group of sorcerers as they battle cursed spirits and unearths ancient secrets. With adrenaline-pumping action scenes and well-rounded characters, it's a must-watch for anime aficionados.
The Official Jujutsu Kaisen Store is your gateway to the supernatural world of curses, exorcism, and powerful Jujutsu sorcerers. Immerse yourself in the eerie and action-packed universe of Jujutsu Kaisen with our wide range of officially licensed merchandise. From cursed energy-infused apparel to collectibles that pay homage to your favorite characters, this is the ultimate destination for all Jujutsu Kaisen fans. Explore the dark and thrilling world of sorcery and curses with the products you've been longing for.
These anime series offer an array of experiences, from thrilling adventures and epic battles to emotional depths and intricate character development. Dive into their unique universes, explore the magic of storytelling, and discover the fascinating landscapes they present. Whether you're a fan of action, supernatural mysteries, or profound character journeys, these series have something exceptional to offer every anime lover.